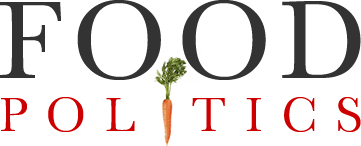 by Marion Nestle
Industry funded studies of the week: Nuts and more nuts
I have so many of these waiting to be posted that I might as well do a bunch of them all at once.
Almonds
The study: Prospective Randomized Controlled Trial on the Effects of Almonds on Facial Wrinkles and Pigmentation. Nutrients 2021, 13(3), 785; https://doi.org/10.3390/nu13030785.

Conclusion: "the daily consumption of almonds may contribute to the improvement of facial wrinkles and reduction of skin pigmentation among postmenopausal women with Fitzpatrick skin types I and II."

Funder: Almond Board of California

Comment: Thanks to Lori Rothman for sending this one.  It's not the first time I've posted an almonds-and-wrinkles study; here's the other from 2021.   And please note.  It's not just almonds.  Mangos do this too.  But the Almond Board is working hard on turning almonds into superfoods. Members of the Academy of Nutrition and Dietetics were sent an announcement "Exciting new research investigates the link between almonds and these three key areas: Exercise recovery, prediabetes and skin health. That ad sends you to "Dietitian Tools" on the California Almonds website, where you can find a handy link to the study.
Here's another one:
The study: Almond intake alters the acute plasma dihydroxy-octadecenoic acid (DiHOME) response to eccentric exercise.Front. Nutr., 09 January 2023  Volume 9 – 2022 | https://doi.org/10.3389/fnut.2022.1042719

Conclusions: "In general, the elevated post-exercise plasma levels of 12,13-DiHOME with almond intake support positive metabolic outcomes for adults engaging in unaccustomed eccentric exercise bouts. Other almond-related benefits for exercisers revealed in this study include reduced feelings of fatigue and tension, better leg-back strength during recovery, and decreased muscle damage during the first day of recovery."

Funding: This work was supported by Almond Board of California, Modesto, CA. The funder had no role in the study design, data collection, analysis and interpretation, the preparation of the manuscript, or in the decision to submit the article for publication.

Comment: That's what they all say.
Macadamias
The study: Macadamia nut effects on cardiometabolic risk factors: a randomised trial  J Nutr Sci. 2023.

Conclusion: "Daily consumption of macadamia nuts does not lead [sic]to gains in weight or body fat under free-living conditions in overweight or obese adults; non-significant cholesterol lowering occurred without altering saturated fat intake of similar magnitude to cholesterol lowering seen with other nuts."

Funding: This study was funded by Hort Innovation, Sydney, Australia (Project code MC17005).  J. J., K. O. and F. M. – None; J. S., S. R. and C. H. have received research funding through their institution from Hort Innovation, Sydney, Australia.  Note: "Hort Innovation is a grower-owned, not-for-profit research and development corporation with the goal of creating value for horticulture growers and those across the horticulture supply chain. It invests more than $120 million in R&D, marketing and trade programs on behalf of industry."
Peanuts
The study:  Urinary Phenolic Metabolites Associated with Peanut Consumption May Have a Beneficial Impact on Vascular Health Biomarkers. Antioxidants. 2023; 12(3):698. https://doi.org/10.3390/antiox12030698.

Conclusion:  "the present study shows for the first time that regular peanut and peanut butter consumption could have a positive impact on vascular biomarkers in healthy young adults."

Funding: This research was supported by funding from the Peanut Institute.
Tree Nuts
The study: Tree Nut and Peanut Consumption and Risk of Cardiovascular Disease: A Systematic Review and Meta-Analysis of Randomized Controlled Trials. Advances in Nutrition.  May 04, 2023  https://doi.org/10.1016/j.advnut.2023.05.004

Conclusion: "The findings of this review provide evidence of a combined effect of tree nuts and peanuts on a range of biomarkers to create an overall CVD risk reduction."

Funding: "The findings of this review provide evidence of a combined effect of tree nuts and peanuts on a range of biomarkers to create an overall CVD risk reduction."

Author disclosures: Two of the authors received previous funding from the International Nut and Dried Fruit Council or the California Walnut Commission.

Comment: If you are interested in doing nut research, trade associations will be happy to fund it.  But maybe only if the results come out the way the funder wants them to?
And another one on tree nuts.
The study: Mixed Tree Nuts, Cognition, and Gut Microbiota: A 4-Week, Placebo-Controlled, Randomized Crossover Trial in Healthy Nonelderly Adults.  J. Nutrition.   VOLUME 152, ISSUE 12, P2778-2788, DECEMBER 2022.  https://doi.org/10.1093/jn/nxac228

Conclusions: "These findings indicate a positive effect of nut on cognition following only 4 wk of consumption in a healthy nonelderly sample, as well as upregulation of a microbial taxa associated with gut health.

Funding: This study was supported by funding from the INC (International Nut and Dried Fruit Council).
Walnuts
The California Walnut Commission and the USDA have put out a request for research proposals on the effects of walnuts on sleep and mental health (I learned about this one from a Tweet (oops, X).  Want to do it?  You can get up to $300,000.
Comment: I guess I don't have much imagination but I cannot think of a reason why walnuts in particular would have anything to do with sleep or mental health.  But I'll bet enterprising investigators can figure something out.  Stay tuned on this one.
Overall comment
My point about all of these studies is that you can usually predict who paid for them by their titles and if you know who paid for them, you can pretty well predict what they will find.  Nut trade associations want you to eat more nuts, preferably the kind they represent.  Nuts are just fine for health, but watch the calories.  And do not expect miracles—ever—from eating just one healthy food.