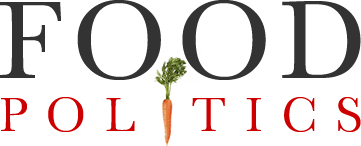 by Marion Nestle
Will almonds prevent skin wrinkles? The Almond Board wants you to think so.
I know I've already posted one of these this week, but this one is too good not to share.
Let's start with the press coverage: Snack yourself young: Study investigates the effects of daily almond consumption on wrinkles
A study by American research found that eating almonds daily reduces wrinkle severity – along with improving skin pigmentation – in postmenopausal women.

The 2021 study – published in Nutrients and funded by the Almond Board of California – expands upon findings of a 2019 study​​ that found there may be more than one reason to add almonds to a daily skin care routine.​​
And here's the study in question: Prospective Randomized Controlled Trial on the Effects of Almonds on Facial Wrinkles and Pigmentation.  Authors: Sivamani RK, Rybak I, Carrington AE, Dhaliwal S, et al.  Nutrients. 2021; 13(3):785
This is not their first on this topic.  See: Prospective randomized controlled pilot study on the effects of almond consumption on skin lipids and wrinkles.  Author: Sivamani RK, Foolad N, Vaughn AR, Rybak I, et al   Phytother Res. 2019 Dec;33(12):3212-3217
Nor are these the first studies to link specific foods to wrinkle prevention.  I've written previously about a study on mangos and wrinkle prevention, sponsored—of course—by a mango trade association.
I wish companies and trade associations would stop doing studies of one food and some health outcome. Diets that contain reasonable proportions of fruits, vegetables, and whole grains are demonstrably healthy.  Can any one food really make all that much difference?
The sellers of these foods would like you to think they are "superfoods."  Alas, no such thing exists.  But it's a great marketing strategy.
As for sponsored research in general?
For a summary of research on the "funding effect"—the observation that research sponsored by food companies almost invariably produces results favorable to the sponsor's interests but that recipients of industry funding typically do not recognize its influence—see my book, Unsavory Truth: How Food Companies Skew the Science of What We Eat.