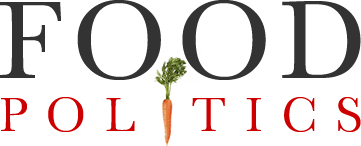 by Marion Nestle
Industry-funded study of the week: Almonds
By this time, a great many research studies have associated eating nuts—of any kind—with good health.  Nuts have fats and, therefore, calories (150-200 per ounce).
The nut industry would like to minimize concerns about fats and calories.  It funds research to demonstrate that nut fats are healthy (which they are) and that you don't have to worry about the calories (which you do, depending on what else you eat).  Hence:
The study: Almond Bioaccessibility in a Randomized Crossover Trial: Is a Calorie a Calorie?  Nishi SK, et al.  Mayo Clinic Proceedings, 2021;nn(n):1-12, Published April 11, 2021.
Methods: This is a clinical trial in which subjects with hyperlipidemia consumed about 1 or 2 ounces a day of almonds versus muffins with equivalent calories.
Results: "Almond-related energy bioaccessibility was 78.5%±3.1%, with an average energy loss of 21.2%±3.1% (40.6 kcal/d in the full-dose almond phase)."
Conclusion:  "Energy content of almonds may not be as bioaccessible in individuals with hyperlipidemia as predicted by Atwater factors, as suggested by the increased fat excretion with almond intake compared with the control."
Comment #1: The authors went to a lot of expensive trouble to demonstrate what has been known for a long time: almonds as typically consumed have only about 80% of the calories listed in standard tables.  This is because some of the fat is excreted rather than absorbed.  Chewing is not as efficient as machine grinding in separating fat from fiber.  When nuts are machine ground, their fats are more fully released and their calories similar to values obtained in calorimeters.
So guess who paid for this?
Grant Support: …the Almond Board of California…[and several other sources].
Potential competing interests: Where to begin?  The list takes three full columns of printed page.  Several of the authors report grants or consulting arrangements with entities such as the Almond Board of California, American Peanut Council, International Nut & Dried Fruit Council (INC), International Tree Nut Council Research and Education Foundation, California Walnut Commission, Peanut Institute, and the International Tree Nut Council.  But authors also report funding relationships that seem irrelevant to this study, such as the Dairy Farmers of Canada, Ocean Spray, the Saskatchewan & Alberta Pulse Growers Associations, and Beyer Consumer Care.  Even odder are reports of an honorarium from the USDA for a lecture; travel support from the Canadian Society of Endocrinology and Metabolism to produce mini cases for the Canadian Diabetes Association (CDA); and, most unnecessarily, a book about vegetarian diets published by the daughters of one of the authors.
Comment #2:  I think disclosure statements like these are disrespectful of the disclosure requirement.  In this case, because several of the authors have so many financial relationships with food and drug companies, a listing of the nut-industry connections would have sufficed.  These alone would make it clear that these authors have conflicted interests that might deserve consideration in interpreting the study results.