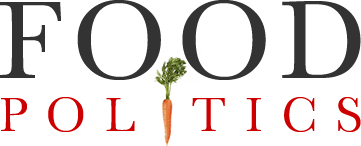 by Marion Nestle
Should Kids Eat Organics?
A reader posted this question: "Marion, I've really enjoyed your book and found it extremely eye-opening. My question is… should I be buying organic juice for my toddler who drinks lots of juice?"
Sure, why not? Even though science has not yet been able to demonstrate much harm to children from consumption of pesticides, why take a chance when you don't have to. Children who typically eat organic fruits and vegetables have lower levels of pesticides in their bodies, as shown by studies. That seems desirable. If you can afford organics, they are always a good idea. But lots of juice? Juices are great in small amounts but their sugar calories add up quickly. Have you thought of trying fruit? And giving your toddler water to drink?