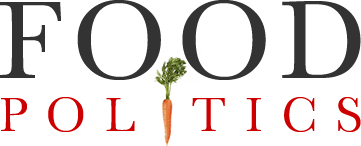 by Marion Nestle
Organic infant formula with sucrose: an oxymoron?
The New York Times reports that the organic version of Similac infant formula is made with organic cane juice – sucrose – not lactose (milk sugar). Sucrose is sweeter than lactose; infants love it. Sucrose encourages infants to drink more formula and could promote weight gain.
But the goal of formula companies is to sell as much formula as possible. Because the number of formula-drinking babies is small and fixed, they either have to expand the number of mothers who use formula (rather than breast feed), or encourage infants to drink more. Either approach raises ethical issues. But why else would Abbott Labs, the maker of Similac, put sucrose in formula and organic formula at that? Can't the company find a source for organic lactose? Is organic cane juice cheaper? And try this for a price comparison: at my local Duane Reade, organic Similac is nearly $31 per can, whereas Earth's Best is just $26. This makes Earth's Best a much better buy, especially because it uses organic lactose. Sucrose in infant formula? That's one more good reason to breast feed.