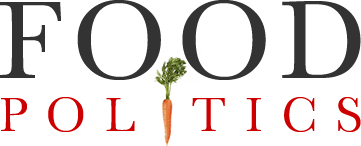 by Marion Nestle
European Commission dietary recommendations: Fox guarding chickens?
I'd been hearing rumors about how the the European Commission is spending $20 million  to develop dietary recommendations and food standards that will apply to all EU member states.  I now have some confirmation of them through the British magazine, Private Eye (May 30, 2008).   The project, called EURRECA, will be conducted by a bunch of universities but the overall management is going to be through the European branch of the International Life Sciences Institute (ILSI), "a front for the food and bioscience industry." ILSI is funded by Coca-Cola, McDonald's, Bayer CropScience, and Monsanto, among other such entities.  So $20 million in taxpayer dollars will be  laundered through a food and agbiotech front group.  Private Eye says that it eagerly awaits "EURRECA's no doubt scientifically rigorous and untirely unbiased conclusions."
I could do this for a lot less than $20 million, but nobody asked me, alas.