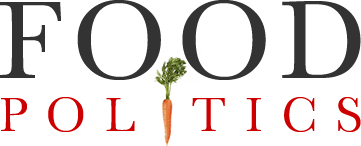 by Marion Nestle
COOL? Will we ever have it?
One of the first things President Obama did on his first day in office was to freeze last-minute regulations squeezed in by the Bush administration, among them Country of Origin Labeling (COOL).
On January 15, cutting it close, the USDA  issued final rules for COOL for meat, poultry, and fish, as well as for plant crops: fresh and frozen fruits and vegetables as well as, oddly, peanuts, pecans, ginseng, and macadamia nuts. The rules were supposed to take effect March 16. They excluded foods that were cooked, cured, or smoked, or mixed with other food ingredients (examples: chocolate, breading and tomato sauce). These were the same as previous versions and full of loopholes (see previous posts on the topic). I thought the lame-duck rules were better than nothing, but now it seems we are starting over.
Big question: will the Obama administration make the rules better or worse?  Fingers crossed.