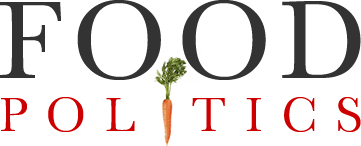 by Marion Nestle
FDA to research food labels
The FDA just announced in the Federal Register that it plans to take a good hard look at public understanding of what's currently on food labels.  It says it will do an Internet survey of 43,000 people to:
Identify attitudes and beliefs to do with health, diet and label usage
Determine relationships between these attitudes and beliefs, demographics, and actual label use
Look at the relevance of these attitudes
Identify barriers to label use
I hope they ask me!
What is this about?  Let me take a wild guess: Health claims?  Smart Choices labels?  Anything that makes people think highly processed foods are good for them?  Or distracts from the Nutrition Facts panel?
The FDA is required to allow 60 days for comment.   Tell the FDA you think the more research it does on food labels, the better!