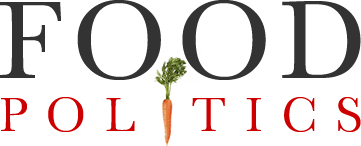 by Marion Nestle
Cascadian Purely O's: betrayal or business as usual?
Thanks to my NYU Medical Center colleague, Dr. Melissa Bender for the alert about the blogosphere fuss over Cascadian Farm Purely O's cereals.  Apparently, Cascadian Farm, now owned by Big Food General Mills:
quietly changed the recipe for its "Purely O's" cereal — previously an unsweetened favorite among children/toddlers – to include three times the sugar, as well as new fillers/sweeteners such as corn meal and tapioca syrup. They did this with no announcement on the label, taking advantage of those who trusted the brand for its previous simplicity. Loyal customers, particularly parents who had chosen this product because it was one of the few unsweetened options available, are outraged by this secretive yet major reformulation. Many discovered the change when their children spat out the cereal (myself included).
Her note sent me right to the largest of the three Whole Foods stores within walking distance of my Manhattan apartment.  Purely O's: 3 grams of sugars, 3 grams of fiber, and 160 mg sodium per serving.
Oops: low-sugar, yes, but only medium-fiber and high in sodium.  Even with 0 grams of sugar, it's not all that great.  Neither, for that matter, is its non-organic analog Cheerios (1 gram sugar, 3 grams fiber, 190 mg sodium).
At 3 grams of sugar per serving, Purely O's is still lower in sugar than practically every other cereal in Whole Foods.  Whole Foods does not sell Big Food non-organics, so it does not carry Cheerios.  I had to look hard to find the only cereal lower in sugar than the reformulated Purely O's: Arrowhead Mills Shredded Wheat, Bite Size (2 grams of sugar, 6 grams of fiber, and only 5 mg sodium).  That one, it seems to me, is a much better choice to begin with, pretty much in the same category as oatmeal (1 gram of sugar, 4 of fiber, and 0 mg sodium).  When it comes to cereal, more fiber the better.  Fiber is the point of breakfast cereal.
So I can't get too upset about the reformulation of Purely O's.  It's simply a business decision, entirely to be expected from Big Food.  Cascadian Farms started out with "humble beginnings" as a maker of organic products, none of them cereals.  It was successful enough to be bought first by Small Planet Foods, and later by General Mills, which wanted to get in on the organic market.  Hence: organic Purely O's.
General Mills is in business to sell cereal, and Purely O's just didn't make it past focus groups, as reported in the Boston Globe earlier this year.  General Mills must think there are too few of its deeply loyal customers to matter.  According to a business school case study, it has a history along these lines.  So chalk this one up to corporate imperatives.
Dr. Bender wrote to General Mills and received a reply that said as much:
Our goal is to give consumers quality products at a good value. Prior to introducing any product, extensive consumer testing is done. We conduct market research and product testing continuously to obtain consumer reaction to existing products and to changes being considered. Only when we feel confident that a product change will broaden its appeal will we alter a product's formulation. We are sorry that you do not agree that the recent change in Cascadian Farm organic Purely O's cereal was for the better.
If the bloggers are looking for a replacement, try oatmeal or those cute little bite-sized shredded wheat things.