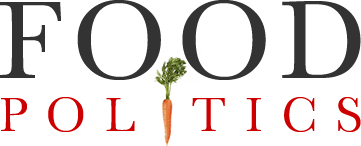 by Marion Nestle
Calorie labeling in the New England Journal
Yesterday, the New England Journal of Medicine published – online ahead of publication – my Perspective on "Health Care Reform in Action–Calorie Labeling Goes National."
Never, in the more than 40 years since I published my first scientific paper (see note below), have I had an experience like this one.
Most of the time, academic publishing is a tortuous process, fraught with endless delays, rejections, nit-picking, and humiliation.
Not this time:
Friday, April 2: Perspective submitted
Monday, April 5: Perspective accepted, edited, set into page proofs, and queried
Tuesday, April 6: Queries dealt with and page proofs corrected
Wednesday, April 7: Figure added and Perspective published online and scheduled for print publication on May 27.
Whew!  Let's hear it for electronic publishing.  I think I could get used to this.
Note: I know you are dying of curiosity about that first paper.  It appeared in 1968 when I was a budding (alas, never flowering) nucleic acid biochemist: Nestle M, Roberts WK.  Separation of ribonucleosides and ribonucleotides by a one-dimensional paper chromatographic system.  Analytical Biochemistry 1968;22:349-351.