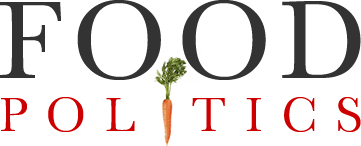 by Marion Nestle
The latest on organic production
For all the complaints about organics, production and sales are booming.  USDA economists in the Economic Research Service (ERS) keep track of such things and have just produced tables that display the growth in organic production from 1992 to 2008.  Organic crop and pasture lands still comprise less than 1% of the total in the U.S., but this will surely increase.
USDA/ERS compiles all of its information on organics in a briefing room that links to recommended readings and handy maps and images.
I think it's interesting that the ERS sites do not link to the National Organic Program (NOP) itself.  This is, no doubt, because the NOP  is housed in a different part of USDA, the Agricultural Marketing Service.  Whether any of that makes sense is something one hopes will be considered in the next Farm Bill.
And here's a link to the European Union's organic site.  The EU ran a competition to create a new organic logo, and this one is the winner.