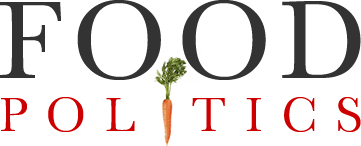 by Marion Nestle
The source of E. coli 0145?
Bill Marler, the Seattle attorney who represents victims of food poisonings, consistently urges federal food safety agencies to reveal what they know so consumers can protect themselves from unsafe food.
He is especially annoyed that the FDA has not revealed the name of the farm in Yuma, Arizona, linked to the bagged romaine lettuce that has sickened more than 30 people in several states so far with the unusual form of E. coli, 0145.
Marler knows how to get information (although not always accurate results, apparently – see update below).  He first offered $5,000–and later offered $10,000–as a reward to anyone who revealed the name of the farm before the FDA did (the money goes to charity).  He got two takers. Both identified a particular firm in California as the source.
Update, May 22:  I received a message today from Leslie Krasny, partner in the law firm of  Keller and Heckman, LLP, San Francisco, which represents the farm named by those sources.  She advises me that there is no evidence linking her client's romaine lettuce to the outbreak and that her client is not even under investigation by the FDA.  She asks that I delete reference to her client, which I have done.  Mr. Marler also has done so.