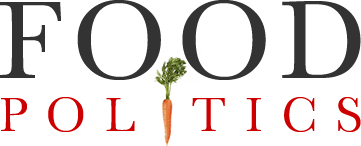 by Marion Nestle
Is aspartame "nasty"?
Oh those British libel laws.   According to FoodNavigator.com, a judge in Britain has just ruled that Asda, a grocery company in the UK, may not legally describe aspartame, the artificial sweetener, as "nasty."
This decision is a reversal of a previous High Court ruling that "nasty" has only a vague meeting and does not constitute "malicious falsehood."  The Court of Appeals reversed that ruling.
A spokeswoman for the maker of aspartame, Ajinomoto, said: "Asda can no longer deny that describing aspartame as a 'nasty' denigrates a safe and beneficial food ingredient." Ajinomoto will now proceed with its malicious falsehood case… We will continue to pursue our case and defend the reputation of aspartame."
This parsing of the meaning of "nasty" would be deliciously academic if we didn't have our own veggie libel laws to contend with.
And as FoodNavigator puts it:
The case could have wider implications for firms employing emotive rhetoric about additives in marketing materials, notably Pret A Manger, which last year urged shoppers to "avoid hairy chemicals", which were defined as "obscure chemicals, additives and preservatives … the nasties we avoid at all costs".