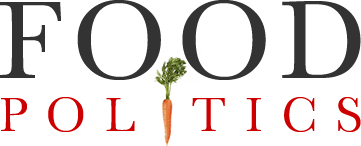 by Marion Nestle
Happy Halloween: UNICEF-Canada partners with Cadbury
A Canadian reader, Professor Amir Attaran of the Law and Medicine Faculties at the University of Ottawa, has just discovered UNICEF-Canada's Halloween partnership with Cadbury:
I was not made cheery this morning when at the grocery store, I found UNICEF's name and logo plastered all over the packages of Halloween candy.  On closer investigation, UNICEF Canada have struck a three-year partnership with Cadbury (this is the final year) where UNICEF lends its name and logo to advertising some 4 million packages of Cadbury candies each year.  In exchange, Cadbury donated some money ($500k) to UNICEF for schools in Africa.
The UNICEF Cadbury "Schoolhouse Project" (now closed) collected donations from Canadian communities for children in Africa.
UNICEF continues to collect funds for such purposes and has declared October 31 as National UNICEF Day.
Remember UNICEF's orange trick-or-treat boxes? They helped make October 31 National UNICEF Day – and taught scores of Canadians that they can make a vital difference around the world. Today, it's easier than ever to have an impact on the lives of the world's most vulnerable children.
But UNICEF-Canada is aggressively seeking donations from corporate partners, apparently with little regard for what they sell.
Invest in the world's children today to make a world of difference tomorrow. On behalf of UNICEF Canada, we invite you to involve your organization in a rewarding partnership and unique business opportunity. UNICEF Canada designs exclusive customized initiatives that achieve real, measurable business results while meeting your humanitarian goals.

Enhance your brand, drive sales, increase revenues. UNICEF delivers….We have built direct relationships with governments, businesses and community leaders in every jurisdiction where UNICEF is present.

No other aid organization engenders greater trust. None has greater impact.

Make us part of your business strategy and join us in building a better world for children. For your bottom line, for the sake of our children and for the future of our world, there is no better investment.
As I keep saying, you cannot make this stuff up.
Candy?  Or, UNICEF's other Canadian partners such as Pizza Nova?
I know the argument: It's Halloween and kids will eat candy anyway, so why not make some money from it.  This is the same argument used to promote sales of junk food in vending machines in U.S. schools.
But should UNICEF-Canada be doing this?  Canadians: how about doing some serious talking about this embarrassing partnership.
Addition, October 26:  Here's what Cadbury gets for its $500,000 donation:
A cornerstone of the partnership is the dedication of significant space on approximately 4.3 million boxes and bags of mini-treats each year to raise awareness about UNICEF and the Schools for Africa programme. Cadbury Adams will also use point of purchase displays, flyers, advertising and the Web to promote the programme and its toll-free number.