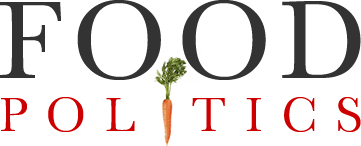 by Marion Nestle
The latest salvos in the sodium debates
Scientific debates about the role of sodium in high blood pressure go on and on.  Committees of scientists reviewing the research invariably conclude that people would be healthier if they ate less salt (salt is sodium chloride).  The 2010 Dietary Guidelines Advisory Committee is only the most recent group to urge population-wide reductions in sodium intake.
The Institute of Medicine has just issued a new report on reducing sodium.  Its Report in Brief gives a quick summary
As its primary strategy for sodium reduction, the committee recommends that the FDA set mandatory national standards for the sodium content in foods…beginning the process of reducing excess sodium in processed foods and menu items to a safer level. It is important that the reduction in sodium content of foods be carried out gradually…Evidence shows that a decrease in sodium can be accomplished successfully without affecting consumer enjoyment of food products if it is done in a stepwise process that systematically and gradually lowers sodium levels across the food supply.
But wait!  Hypertension rates have been increasing for years without any change in sodium excretion, says a report in FoodNavigator.com.  The report refers to new study in this month's American Journal of Clinical Nutrition reviewing trends in sodium excretion from 1957 to 2003.
Sodium excretion, a precise reflection of intake, say Adam Bernstein and Walter Willett of the Harvard School of Public Health, has not changed in the last half century, despite rising rates of high blood pressure.   Instead, they suggest that rising rates of obesity might be the cause.
The accompanying editorial, by David McCarron and his colleagues, takes the argument even further as can be seen just from its title: "Science trumps politics: urinary sodium data challenge US dietary sodium guideline."

The editorial says that this new study provides:
plausible, scientific evidence of a "normal" range of dietary sodium intake in humans that is consistent with our understanding of the established physiology of sodium regulation in humans. This scientific evidence, not political expediency, should be the foundation of future government policies….Guidance for sodium intake should target specific populations for whom a lower sodium intake is possibly beneficial. Such an approach would avoid broad proscriptive guidelines for the general population for whom the safety and efficacy are not yet defined.
Is this review likely to change the Dietary Guidelines due out later this year?  The Advisory Committee was convinced that the preponderance of evidence favors the importance of sodium as a causative agent in high blood pressure.
Because so much is at stake for the processed food industry, this argument is not likely to be resolved quickly.  Stay tuned.