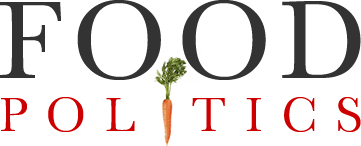 by Marion Nestle
Latest (short) publictions: enjoy!
Occasionally I write short pieces on request.  A couple have just been published.
The State Department's Bureau of International Information Programs (who knew?) runs a website, America.gov, on which it provides answers to questions "YOU Asked!"   It invited me to respond to the question, "Why are so many Americans overweight."
And the professional journal, Childhood Obesity, asked several people to contribute to its new "Industry Watch" column.  The question: "Will private sector companies "step up to the plate" to protect children's health?
Enjoy!  I file links to these and other writings under Publications on this site.