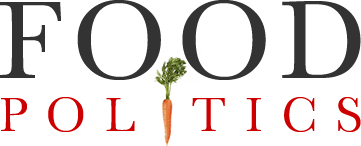 by Marion Nestle
GAO takes on health claims. Yes!
Let's hear it for the Government Accountability Office, the congressional watchdog agency that has still managed to remain independent of the more corrupt aspects of Washington food politics.  In its most recent investigation, the GAO took a tough look at the inability of the FDA to hold health claims on food packages to reasonable scientific standards.
The new GAO report, Food Labeling: FDA Needs to Reassess Its Approach to Protecting Consumers from False or Misleading Claims, appeared on January 14.
The report reviews the history of health claims on food labels.  By law, these must be supported by "significant scientific agreement," but court decisions in 2002 led the FDA to allow "qualified health claims."  These claims have less—and, sometimes, no—scientific support.
Parke Wilde, who writes the U.S. Food Policy Blog, brilliantly parses the categories of health claims now allowed by the FDA:
Health claims — aka REAL health claims — which must have evidence that meets a standard called "significant scientific agreement"
Qualified health claims — aka WISHFUL health claims — which can meet a weaker standard of evidence, so long as the company admits the weaker evidence on the label.
Structure / function claims — aka STEALTHY health claims — which purport not to be health claims (for example, a high-fiber product that "keeps your bowels moving" without explicitly claiming to "treat constipation"; or a high-calcium product that "builds strong bones" without explicitly claiming to "prevent osteoporosis")
The GAO reviews evidence that consumers can't tell the difference between one kind of health claim and another (I could have told them that).
Food companies take advantage of this confusion and increasingly use the stealth structure/function claims, which the FDA pretty much ignores.
The FDA has to ignore them.  It doesn't have much choice.  The FDA has no authority to require companies to submit evidence of scientific substantiation.  The FDA is permitted to ask for the information, but it has no legal authority to force companies to provide it.
GAO says this situation does not sufficiently protect the public from unscrupulous marketers.  It says the FDA should:
Ask Congress to grant it the authority to access companies' evidence for the scientific support of potentially false or misleading structure/function claims on foods.
Provide guidance to industry on the evidence it needs to support such claims.
Provide direction to FDA inspectors to help identify claims for further review.
FDA: Do this, please, and right away.  Congress: Pay attention and act.
Imagine: health claims on food packages that actually have some science behind them.  What a concept!