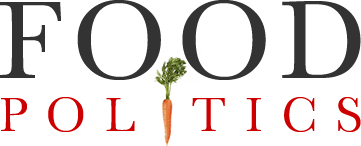 by Marion Nestle
Welcome to Cool School Café (the mind boggles)
Thanks to a reader, Sam Boutelle, I have now been introduced to the Cool School Café.  This is a company that markets special deals on processed food products to school food service directors:
Cool School Cafe® Manufacturer Alliance (CSCMA), founded in 1995, is an industry leader in School Foodservice marketing. CSCMA is a unique resource for you, SFS Directors and purchase decision-makers, to learn about food manufacturers serving the industry plus have the opportunity to earn valuable marketing support for their meal program.
The way this works is that your school joins the program, and CSCMA lets you know about manufacturers' special offers.  You buy the stuff and get points for everything you buy.  You redeem the points for free stuff.  Clever, no?
And what kinds of products are targeting schools?  Try this, for example:
I'll bet you never would have guessed that something like this could be a health food!  Zero grams trans fat!  Only 35% sugar by weight!
Let's hear it for nutritionism in action.  All a company has to do to get its products into schools is to get them to meet USDA's standards for nutrients.
You think USDA should change from nutrient-based to food-based standards?  Here's all the evidence you need.