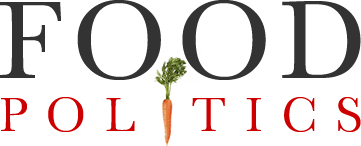 by Marion Nestle
Health claims on alcoholic beverages, exposed!
The California-based Marin Institute, "the alcohol industry watchdog," has issued an enlightening new report: Questionable Health Claims by Alcohol Companies: From Protein Vodka to Weight-Loss Beer.
According to the Institute's press release, "Major alcohol companies are exploiting ineffective or non-existent regulatory oversight with deceptive marketing and potentially dangerous products.
Some examples described in the report:
Devotion Vodka ("Infused with Casein")
Fragoli strawberry liqueur (promoted with antioxidants)
Absolut, Skyy, and Finlandia vodkas ("infused with natural flavors")
Michelob Ultra, and MGD 64 beer (promoted as fitness and weight-loss aids)
Or how about vodka advertised as "no sugar, gluten free, low calorie?"  The Marin Institute points out that terms like these are "promoted as logical compliments to a healthy, fitness-oriented lifestyle, without a hint of irony."
Irony?  Check the illustrations!
As the report concludes, such marketing messages when applied to alcoholic beverages are "legally tenuous, morally unsound, and potentially dangerous."
But don't blame the FDA for this one.  Alcoholic beverages are regulated by the Treasury Department because they are a lucrative source of revenue.  Health claims sell products.
Treasury benefits more when companies sell more.  This sounds to me like a clear conflict of interest.  You?