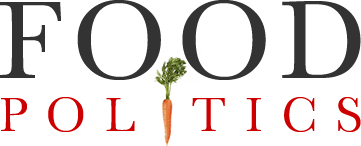 by Marion Nestle
Thanks to emerging markets, U.S. food companies grow profits
The second quarter financial results are in and food companies are doing great, thanks to sales in developing countries. For example:
McDonald's: Meatandpoultry.com reports (July 22) a 15% increase in income "boosted by strong sales throughout the world."  Total revenue for the quarter was $6.9 billion, up 16% from $5.9 billion during the same quarter last year.
PepsiCo: Food Navigator reports an increase in net income to $1.88 billion up 18% from $1.6 billion last year. Despite "challenging conditions in the North American beverage market"… worldwide beverage and snacks businesses accounted for growth along with the acquisition of Russian dairy and juice company Wimm-Bill-Dann.  Sales in emerging markets increased 4% in beverages and 9% in snacks:  "We continue to enjoy robust top-line growth in key emerging markets," said PepsiCo chairman and CEO Indra Nooyi.
Coca-Cola: Although its North American sales were sluggish, sales increased "due to growth in emerging markets such as China, Russia and Mexico."  Income rose 18% to $2.8 billion from $2.4 billion last year.  Sales rose 6% in Latin America, 5% in Europe, 7% in Eurasia and Africa, and 7 in the Pacific region.   Growth in China ws 24%, in Russia 17%, and in Mexico 7%.  In contrast, North American volume recorded a growth of a measly 1%.
Americans are turning away from these products.  We already have plenty of obesity.  Now it's time to export it.