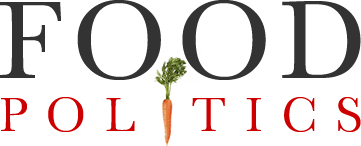 by Marion Nestle
Food politics semantics: the meaning of "natural"
Are you puzzled, annoyed, or irritated beyond belief by the word "natural" on food product labels?
FoodNavigator must think so.  It conducted an opinion survey on what to do about marketing foods as "natural".
FoodNavigator asked: Do we [food companies] need a clearer definition of 'natural' for food marketing?
The response options:
Yes. The FDA should come up with a formal definition (63% checked this one)
Yes. The industry should develop voluntary guidance (20%)
No. The FDA's 1993 guidance is sufficient (~1%)
No. The term is meaningless and manufacturers should stop using it (16%)
Hello FDA.  How about it?
The FDA has never defined "natural" for labeling purposes.  But it does have an answer to the question "what is the meaning of 'natural' on the label of a food," one that requires self-cancelling nots (my emphasis):
From a food science perspective, it is difficult to define a food product that is 'natural' because the food has probably been processed and is no longer the product of the earth.

That said, FDA has not developed a definition for use of the term natural or its derivatives. However, the agency has not objected to the use of the term if the food does not contain added color, artificial flavors, or synthetic substances.
By this non-definition, High Fructose Corn Syrup is "natural" even though to make it, corn refiners must extract the starch from corn, treat the starch with an enzyme to break it into glucose, and treat the glucose with another enzyme to turn about half of it into fructose.
This is "natural," according to the FDA, because the enzymes are fixed to a column, do not actually mix with the starch, and HFCS does not contain added colors or flavors.
In contrast, the USDA is way ahead and has defined what "natural" means for meat and poultry products.  "Naturally raised" means  no growth promoters, antibiotics, animal by-products, or fish by-products.
The USDA says meat and poultry products can be labeled "natural" if they are only minimally processed and don't have any artificial flavorings, colorings, preservatives, or other additives.
As I've discussed previously, Horizon Organics now has "natural" milk that does not meet standards for organic certification.  It must hope that consumers can't tell the difference.
To do something about this confusing situation, FoodNavigator reports that  the Natural Products Association (NPA) is developing standards for use of the word "natural" in food marketing.  This will be similar to the NPA's Natural Seal Certification for personal home-care products.  NPA is doing this to "give consumers confidence that foods featuring the seal adhere to clear set of standards."
NPA has not yet worked out the details but says some ingredients are unlikely to qualify:  those extracted with organic solvents, modified starch, high fructose corn syrup, and partially hydrogenated vegetable oils.
Oops.  What about GMOs?  NPA hasn't decided yet, mainly because it is so hard to find soy products that are not GMO.
This situation is a mess and runs the risk of undercutting organic standards.  And we hardly need another certification system.
It's time for the FDA to step in and give the food industry—and the public—some guidance about what counts as "natural" and what does not.