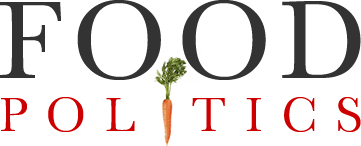 by Marion Nestle
Latest US News rankings: healthy diets!
U.S. News has just released its rankings of 20 popular diet plans—the "Best Diets for Healthy Eating."
The top five:
DASH (Dietary Approaches to Stop Hypertension)
TLC (Therapeutic Lifestyle Changes)
Mediterranean
Mayo Clinic
Volumetrics
These may be healthy, but from the standpoint of survey respondents, they don't work very well.  To the question "Did this diet work for you?" the "no's" hugely outnumber the "yes's" for a whopping 16 of the 20 diets.
The four exceptions:
Weight Watchers (#6)
Vegetarian Diet (#9)
Eco-Atkins (#15)
Vegan (#16)
Diets are about maintaining or losing weight.  This means balancing food energy against the amount of energy used in metabolism and activity.   To lose weight, you have to eat less or move more or do both.  It also helps to eat better and make healthier food choices.
All of the diets on the US News list are based on healthy food choices.  But these are the only four diets on the list that seem to help a majority of people to eat better and eat less.