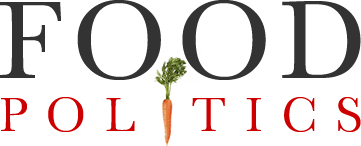 by Marion Nestle
The latest fish story: this time it's Boston-area restaurants
When I wrote What to Eat, a book devoted to discussion of food issues using supermarkets as an organizing device, I needed five chapters to discuss issues related to fish.  By the time I was through, I considered the fish sections of supermarkets to be the Wild West of the food industry: anything goes and the buyer had best be wary.
Fish regulation, I pointed out, is divided among at least four federal agencies: USDA for marketing, NOAA (National Oceanic and Atmospheric Administration) for ocean fisheries, EPA for fish caught for sport and recreation, and FDA for fish safety.  This alone should tell you that this is a virtually unregulated industry.
Now the Boston Globe presents the latest evidence for this dismal view.  Investigative reporters examined fish served in Boston-area restaurants.  Oops.  They found widespread bait and switch.  In many restaurants—even good ones—the fish served are not what customers think they paid for.
On the menu, but not on your plate:  fish at restaurants were mislabeled about half the time, sometimes deliberately.  The site takes some work to scroll through but is worth the effort.  Here is one example:
At East Bay Grille in Plymouth, what was advertised as native scrod or haddock was actually previously frozen Pacific cod. A general manager said the restaurant hadn't yet updated the menu. The revised menu, however, still describes the fish as "fresh day boat scrod."
From sea to sushi bar, a system open to abuse:  fish is a largely unregulated industry and problems are pervasive.
Suppliers such as Goldwell use the names interchangeably, contributing to a little-known but pervasive problem in the international seafood industry: lower-quality and less expensive fish mislabeled as desirable species. Some distributors do this unknowingly, while others intend to deceive. Lax government oversight, industry indifference, and consumer ignorance allow mislabeling to flourish.

Fish misidentification is especially common at sushi restaurants, partly because they use various names for the same fish. The confusion can be compounded by packaging labels written in other languages that are incorrectly translated into English.
Bertucci's tries to right a wrong: How hake ended up as cod on the menu at 94 Bertucci's restaurants.
Scrutiny vowed on fish labeling: state officials vow to improve oversight of seafood sales.
Good luck to state officials.  They will have their hands full trying to get on top of this industry.  Here's what I wrote in What to Eat:
Much of this industry acts like it is virtually unregulated and as if all it cares about is selling fish as quickly as possible at as high a price as the traffic will bear.  Out of ignorance or, sometimes, unscrupulousness, the more profit-minded segments of this industry bend the rules to their own advantage any time they can get away with it.  No wonder "fishy" translates as "suspicious."  If you want to buy fish, you need to watch out for labels that are sometimes untruthful and often misleading" (p. 232).
Thanks to the Boston Globe for exposing this fish scandal. 
And thanks to Consumer Reports for doing a similar story in its December issue.  Its investigation found 20% of 190 samples to be mislabeled.  And the only fish consistently labeled correctly were Chilean sea bass, coho salmon, and bluefin and ahi tuna. 
Regulation anyone?