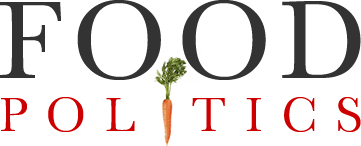 by Marion Nestle
The edible White House: and what a swell (political) party!
I was lucky enough to be invited to a holiday reception at the White House last week to see the decorations up close and the President and First Lady from a distance.
Never mind the Christmas trees in every room.  The gingerbread house!*
It comes with its very own garden, hoop houses, beehive, and kale:
The candy vegetables were not to be eaten.
But the cookies most definitely were.
Here's to a happy, healthy, and well nourished holiday season!
*Obama Foodorama explains how White House pastry chef Bill Yosses and his colleagues created this masterpiece.