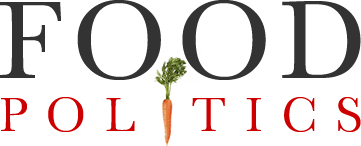 by Marion Nestle
NYC Health Department: one New Yorker dies of diabetes every 90 minutes
The NYC Health Department goes to court at noon today for a hearing on the 16-ounce soda cap (I'll be there).
Yesterday, it released alarming data on diabetes deaths, now at an all-time high.
The press release notes that although NYC's overall deaths are going down,  diabetes-related deaths are going up.
The deaths are highest in low-income communities.
In April, the Health Department reported that nearly 650,000 New York adults have diabetes, an increase of 200,000 in a decade.   Most of these are due to type 2 diabetes, the "adult" kind.
Why?  Obesity.
Although a small percentage of overweight people develop type 2 diabetes, most people with type 2 diabetes are overweight.
Losing weight is the first thing to do to prevent or treat type 2 diabetes.
Reducing intake of sugary sodas is the first thing to do to lose weight.
That is why the health department wants to reduce the portion sizes of sugary drinks at food service establishments.
Today's court hearing should be interesting. Stay tuned.