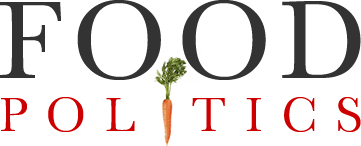 by Marion Nestle
Books not to miss: The food politics of restaurant workers
I'm going to be doing some catching up on reading over the summer, starting with this one.
Saru Jayaraman.  Behind the Kitchen Door.  ILR Press/Cornell, 2013.
This shocking, hugely important book takes a compassionate yet tough-minded look at the working conditions of restaurant workers—the poorly paid ($2.13 an hour), largely invisible people who wash dishes, clear tables, and mop the floors of the places from high end to low where many of us eat our meals.  Their work is not covered by federal labor laws.
Jayaraman, who co-founded the Restaurant Opportunities Centers United and directs the Food Labor Research Center at UC Berkeley, begins the book with a plea for advocacy:
When people ask what are the most important changes that we could make to our food system right away, I reply:  Enforce the nation's labor laws and increase the minimum wage.
Think of that the next time you go out and eat.  And what you can do to support these goals.