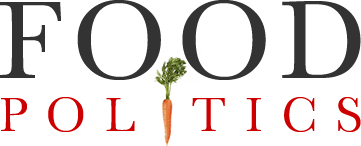 by Marion Nestle
Chicago's self-cancelling health program
A reader writes that she rode by this ad on her way to work yesterday.  It's on Chicago's beautiful lakefront walking-and-bike path.
It's for a Big Gulp 32-ounce drink, and a bargain at 69 cents.
The Chicago Park District explains that it:
partnered with Chicago-based AdTraction Media to develop a temporary outdoor advertising solution that adheres to concrete areas and will be displayed April through October.  The additional revenue from this agreement will help the Chicago Park District enhance the programs, projects and events offered to Chicagoans and visitors.
Did nobody in the Park District consider the irony?
Better get moving!  It takes at least 4 miles of running and 8 to 10 of biking to work off the 400 calories in that 32-ounce soda.