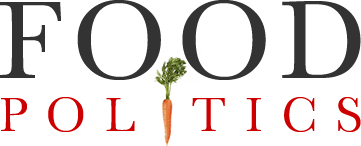 by Marion Nestle
Chicago emulates New York's public health policies? Not quite.
Chicago's Mayor Rahm Emanuel is not exactly Michael Bloomberg when it comes to public health approaches to obesity and chronic disease prevention.
In October, he announced that he'd gotten Coca-Cola, PepsiCo, and Dr Pepper Snapple to agree to post calorie information on vending machines in Chicago government buildings (something that they will have to do anyway whenever the FDA ever gets around to issuing final rules for menu labeling).
At the same time, he announced a health competition between Chicago city workers and those in San Antonio with rewards paid by the American Beverage Association through a $5 million gift.  This partnership was widely interpreted as a ploy to stave off the kind of soda tax and cap initiatives proposed by the Bloomberg administration in New York City.
And now, in yet another deal with soda companies, Mayor Emanuel has accepted a $3 million grant from Coca-Cola to pay for a park district program "to fight obesity and diabetes by offering nutrition education as well as exercise classes run by armed forces veterans."
If the idea of soda companies funding anti-obesity campaigns strikes you as ironic—don't sodas have something to do with obesity in the first place?— you need to understand Mayor Emanuel's point of view.
His stated philosophy is that it's better "to give people personal responsibility and the information necessary to make the right choices about their health than it is to legislate their behavior."
Maybe so, but when faced with today's "eat more" food environment, personal responsibility doesn't stand a chance.
But wait: Isn't Chicago making an important environmental change?  Its public schools are banning energy drinks.
Well, almost.
The new policy sets nutrition standards for all vending machine food and a la carte items sold in cafeterias and excludes energy drinks—with one exception: Gatorade, a PepsiCo product, "can only be used after students have engaged in a school sports activity."
Are public health partnerships with soda companies a good idea?  The money is nice and undoubtedly badly needed, but worth the price?  Mayor Emanuel thinks so.
I'm dubious.