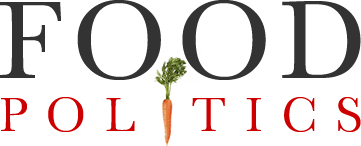 by Marion Nestle
Vilsack on the farm bill: "There ought to be outrage."
Our dysfunctional Congress continues to dither over the farm bill.  Will the House send its SNAP-less, corporate-welfare bill to the Senate?  Will it do terrible things to SNAP first?  Or will it do nothing?
While waiting to find out, I want to mention a speech given by USDA Secretary Tom Vilsack to the National Rural Assembly.   From the beginning, Secretary Vilsack said that his agenda for USDA was to revitalize rural America—a laudable goal.
Here he is last month calling for outrage over congressional failure to pass legislation in support of this goal.
What do we see from rural advocates? Utter disappointment. Are you kidding me? There ought to be outrage… "It is going to be important for groups like this to express more than extreme disappointment,.. Demand that they pass legislation that is supportive and not destructive. Demand appreciation for those in rural America.
How about that.  A call to action from the USDA!