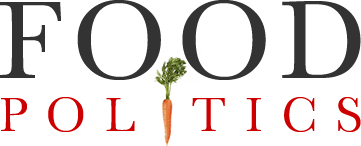 by Marion Nestle
Pepsi, Mexican style
In Mexico, you can get most kinds of sodas in 3 liter bottles.  At 17 pesos ($1.33) for 3 liters, Pepsi is cheaper than water.
Note the 3-peso penalty if you buy two 1.5-liter bottles.  
It's hardly a coincidence that Mexico has high soda consumption and high rates of obesity.  Taxing sodas seems like a particularly good idea in this situation.