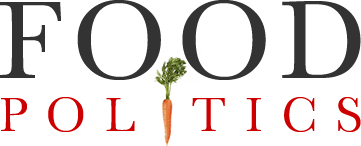 by Marion Nestle
Winter Friday: a good day for GMO announcements
Two today:
General Mills: GMO-free Cheerios
General Mills says it will make a GMO-free version of its Cheerios cereal.  This is surprising because it says Cheerios' oats have never been GMO.   Now, it will take extra trouble—and, no doubt, charge more—to make sure the GMO and non-GMO sugars and corn don't mix.
USDA deregulates 2,4-D herbicide for GMOs
The USDA released its draft Environmental Impact Statement:
as part of its review to determine whether to deregulate genetically engineered (GE) corn and soybean plants that are resistant to several herbicides, including one known as 2,4-D.  [USDA] APHIS is performing an assessment of these GE plants, while the Environmental Protection Agency (EPA) is conducting a concurrent review of the related herbicides.

…Dow AgroSciences' GE corn and soybean plants are the first developed to be resistant to 2,4-D and are intended to provide farmers with new plants to help address the problem of weeds that have developed resistance to other herbicides.
Dow, which filed the petition for this action, is pleased.
Is 2,4-D safe?  The USDA says yes.
The National Pesticide Information Center sort of says so too, except that it lists plenty of reasons for concern, "possibly carcinogenic" among them.
Earth Justice points out that this action will allow farmers to douse fields with 2,4-D:
The potent and toxic 2,4-D has been linked to many human health problems. It also is likely to harm non-genetically engineered crops in neighboring fields, threaten endangered species, and ultimately lead to the development of weeds that are resistant to it, leading to even more problems.
Even more reason to buy and promote organics!