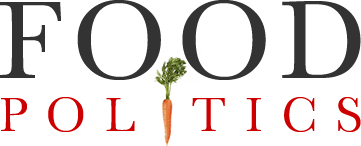 by Marion Nestle
Is saturated fat a problem? Food for debate.
What is a poor eater to do?
The latest meta-analysis of the effects of saturated fat on heart disease finds—none.
This study, reported in the Annals of Internal Medicine (doi: 10.7326/M13-1788), examined the results of
32 observational studies involving 530 525 participants
17 observational studies involving 25 721 participants
27 randomized controlled trials involving 103 052 participants
The result?
Current evidence does not clearly support cardiovascular guidelines that encourage high consumption of polyunsaturated fatty acids and low consumption of total saturated fats. 
This meta-analysis follows an editorial in a Mayo Clinic publication (http://dx.doi.org/10.1016/j.mayocp.2013.11.006) by authors who argue that saturated fat is not the problem.  Carbohydrates (e.g., sugars) are the problem.  The authors argue:
Effects of saturated fat on blood cholesterol are weak and transient.
Meta-analyses have found a lack of an association between heart disease mortality and saturated fat intake.
Stroke studies find that patients with stroke had eaten less saturated fat.
Long-term studies find that people with the highest dairy consumption have the lowest mortality risk, and also low diabetes and heart disease.
Dietary trials find trivial or no benefit at all from decreasing saturated fat and/or increasing intake of polyunsaturated fat.
On this basis, they say that advice to reduce intake of saturated fat is irrational.
The New York Times asked several experts for comment on the meta-analysis, among them Dr. Frank Hu of Harvard:
The single macronutrient approach is outdated…I think future dietary guidelines will put more and more emphasis on real food rather than giving an absolute upper limit or cutoff point for certain macronutrients…people should try to eat foods that are typical of the Mediterranean diet, like nuts, fish, avocado, high-fiber grains and olive oil.
Dr. Hu was referring to a large clinical trial (not included in the meta-analysis), which concluded that a diet with more nuts and extra virgin olive oil reduced heart attacks and strokes when compared with a lower fat diet with more starches.
The Times story contained a reminder that the American Heart Association issued dietary guidelines last year to "restrict saturated fat to as little as 5 percent of their daily calories, or roughly two tablespoons of butter or two ounces of Cheddar cheese for the typical person eating about 2,000 calories a day."
How to make sense of this?
I vote with Frank Hu that dietary advice should focus on food, not nutrients.
Focusing on one or another nutrient—fat, saturated fat, cholesterol, or sugar—takes foods out of their caloric as well as dietary context.
My guess: If you balance food intake with physical activity and are not overeating, the specific proportion of fat, carbohydrate, and protein won't matter nearly as much.
While the arguments about fat v. sugar go on and on:  Eat your veggies, vary the foods you eat, don't gorge, and enjoy what you eat.