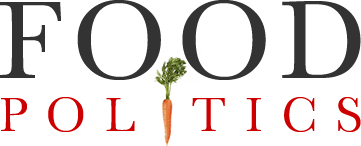 by Marion Nestle
Annals of marketing: Protein cereals
Hoping to cash in on the current protein craze, General Mills has come up with this (thanks to Kasandra Griffin of  Upstream Public Health in Portland, OR,  for sending):
Cheerios Protein has 7 grams of protein per serving.  But it also has 17 grams of sugars.
I use sugars, plural, for good reason.  Here's the ingredient list:
In case you can't read this: Whole grain oats, cluster (whole grain oats, brown sugar, soy protein, lentils, sugar, corn syrup, natural flavor, molasses, rice starch, caramel (sugar, caramelized sugar syrup), salt, calcium carbonate, baking soda, color added, BHT added to preserve freshness), sugar, corn starch, honey, salt, refiner's syrup, tripotassium phosphate, rice bran and/or canola oil, color added, natural flabor, brown sugar, vitamin E (mixed tocopherols) and BHT added to preserve freshness.
A trip to the supermarket also turned up these:
This one has 16 grams of sugars.
And here's another.  This one only has 7 grams of sugar per serving.  How come?  Sucralose!
Really, you can't make this stuff up.
And just a reminder about protein: American consume roughly twice as much as needed.  Protein is not an issue in U.S. diets.
This is about marketing, not health.
I guess Cheerios SUGARS, Fiber One SUGARS, or Special K SUGARS PLUS ARTIFICIAL SWEETENERS wouldn't go over nearly as well.