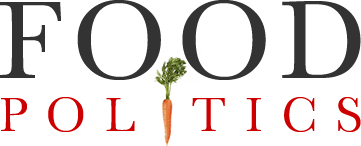 by Marion Nestle
Annals of kids marketing: herbal tea
I know I live on another planet, and my kids are long grown, but is there really a void in the market that has to be filled by a half-juice, half-herbal tea drink in a box for kids?
According to Food Navigator, the CEO of Drazil (lizard spelled backwards) Kids Tea thinks this product
pinpoint[s] a void in the kids' beverage marketplace for a naturally healthy, reduced-sugar ready-to-drink beverage line as US consumers started falling out of love with 100% juice….There's a huge need for healthy beverages that actually appeal to kids, so I thought, why not tea?…"I've studied how habits are formed when doing product development," she said. "How do you get more adult tea drinkers? You get them to start drinking it regularly when they're young. Tea is perfect because it's relatively inexpensive to brew, so healthy—all those antioxidants, nutrients. Why not develop those habits young?"
OK.  The concept is adorable.
But is tea really loaded with antioxidants and nutrients?  Not like fruit juices.  This product is a juice drink that dilutes juice and its nutrients by half.   Yes, it also dilutes the fruit sugars by half but the boxes are 6.75 ounces and that much 100% juice is not unreasonable for school-age kids.
What ever happened to tap water?
This product is about marketing, and marketing to kids and hooking them early at that.
As I said, I live on another planet.