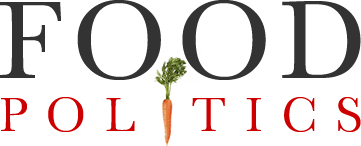 by Marion Nestle
Weekend reading: Healthy drinks for kids
HealthyDrinksHealthyKids.org has issued recommendations on what kids should drink in collaboration with impressive co-signers:
The Academy of Nutrition and Dietetics
American Academy of Pediatric Dentistry
American Academy of Pediatrics
American Heart Association
The recommendations for parents vary by age.  For example, for infants up to age 6 months:
Only breast milk or infant formula (or water)
No juice
No milk
No flavored milks
No transition formulas
No plant-based milks
No caffeinated beverages
No diet drinks
No sugar-sweetened beverages
This is an important report.  About half of toddlers are given sugary beverages.  Let's hope this is an incentive to stop this practice.
Here are the documents: