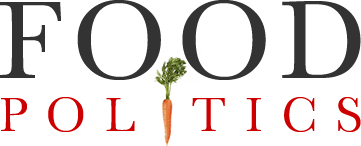 by Marion Nestle
Formula companies push "toddler milk"
Formula companies must be desperate for sales.  They are spending four times what they used to on advertising of "toddler milk," formula ostensibly aimed at children who no longer need infant formula and are perfectly capable of eating real food.
So says a new study in the journal Public Health Nutrition.  The study comes from the Rudd Center for Food Policy and Obesity, now at the University of Connecticut in Hartford, a group specializing in research to inform policy.
The report points out that increasing sales of toddler formula come at a time when pediatric authorities specifically recommend against feeding toddler milks to young children.
Why?  Because young kids do not need them and the milks contain unnecessary added sugars.
As the paper points out, "These findings also support the need to regulate marketing of toddler milks in countries that prohibit infant formula marketing to consumers."
The advertising of toddler milks gets around those policies and should stop.  Right now.