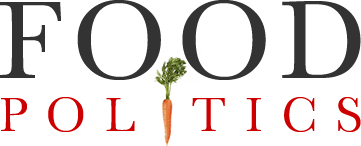 by Marion Nestle
For your Food Studies library: Eating Asian America
Robert Ji-Song Ku, Martin F. Manalansan IV, Anita Mannur, editors.  Eating Asian America: A Food Studies Reader.   New York University Press, 2014.
This book was a most welcome gift from the author of one of its chapters, Nina Ichikawa (thanks, Nina).  Her chapter is about how Asian farmers and retailers became food system pioneers.
Others reflect on the Asian-American food experience from the perspective of, to give just a sample, Cambodian donut shops and taco trucks in Los Angeles, Chinese restaurant workers in New York, the incarcerated Japanese mess hall experience during the Second World War, the Filipino culinary diaspora, and the Asian Queer kitchen.
The chapters cover a century of Asian food work in America, necessarily getting into deep issues of culture and politics.
The book ought to stimulate plenty of conversation and argument—perfect for a course in food and culture.
Enjoy the weekend!