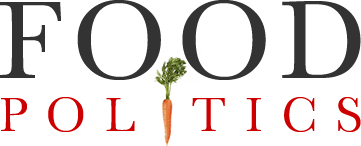 by Marion Nestle
Nestlé USA says its chocolates won't have artificial colors or flavors by the end of this year
Nestlé (the giant food company, not me) announces that it is removing all artificial flavors and colors from its chocolate candies this year.
Nestlé USA announced today its commitment to removing artificial flavors and FDA-certified colors, like Red 40 and Yellow 5, from all of its chocolate candy products. By the end of 2015, more than 250 products and 10 brands including NESTLÉ® BUTTERFINGER®, CRUNCH® and BABY RUTH® will be free of artificial flavors and certified colors. Products will begin appearing on store shelves by mid-2015, and will be identified by a "No Artificial Flavors or Colors" claim featured on-pack.
Just to put this in perspective.  According to figures in Advertising Age (June 2014), this company took in revenues exceeding $99 billion in 2013, with a profit of more than $11 billion.  The U.S. accounted for $25 billion of that amount.
If  Nestlé USA does this, the rest of Nestlé is likely to follow.
And "No Artificial Flavors or Colors" ought to encourage other companies to do the same.
Artificial flavors and colors are totally unnecessary in food products.  Think of them as cosmetics.
Whether they do or do not induce behavioral problems in kids—a problem not easily resolved—getting rid of them makes good sense.