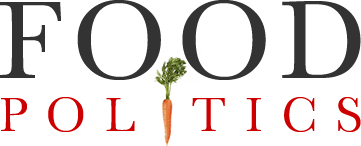 by Marion Nestle
Critical Public Health: special issue on "Big Food":
Research
Commentaries
Big Food' and 'gamified' products: promotion, packaging, and the promise of fun, by Charlene Elliott.
Food as pharma: marketing nutraceuticals to India's rural poor, by Alice Street.
Thanks to Simon Williams for initiating (and doing the heavy lifting on) this project, and to all the terrific contributors.
Enjoy!