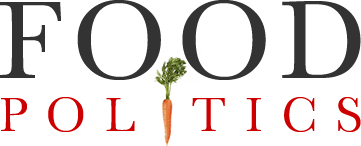 by Marion Nestle
Due May 8: Comments on the 2015 Dietary Guidelines
You still have time to file comments on the 2015 Dietary Guidelines Advisory Committee report.
I've just been sent the comments from
Yours don't have to be lengthy, formal, or cover everything.
You just need to identify the issue, state your opinion, and indicate what you want the guidelines to do or say.
Your opinion counts.  Do it now!