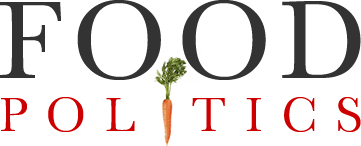 by Marion Nestle
New York: The Next Big Bite
The women's food organization, Les Dames d'Escoffier, is sponsoring a panel discussion: The Next Big Bite: What You will Cook, Eat and Crave in 2016.  It's from 6:30 PM to 8:30 PM at the Institute of Culinary Education (ICE), 225 Liberty Street at Brookfield Place.. Doors open at 6:00 PM.
The panel is moderated by Rozanne Gold, and includes Amanda Cohen, chef/owner, Dirt Candy; Amanda Hesser, co-founder/CEO, Food52; Mimi Sheraton, food critic and writer, and me.
Admission is $65 ($35 for students); tickets are available at www.brownpapertickets.com/event/1887854. For further information, click here: www.ldny.org. Join the conversation at #TheNextBigBite.