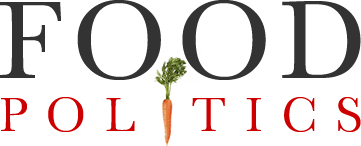 by Marion Nestle
The soda industry is having a very bad month: a roundup of events
It's been a tough month for the soda industry.
Yesterday, members of Mexico's Nutritional Health Alliance held a press conference to complain that a Coca-Cola Christmas television ad violated the human rights of the indigenous people of the Mixe community of Totontepec.


The ad, released by Coca-Cola in late November on social media as part of its "OpenYourHeart" Christmas advertising campaign shows young people who are outsiders to the Mixe indigenous community arriving to build a Christmas tree of wood and Coca-Cola bottle caps, distributing Coca-Cola to young people from the community and transmitting the message "Stay United" in the Mixe language.

Coca-Cola removed the ad from its social media channels, but you can watch a version produced by the Alliance in which Mixe youth comment on the ad. The Alliance also has produced a translation.
Al Jazeera produced a video analysis.
I keep getting asked "why pick on sodas?"  The answer: they are an easy target, low-hanging fruit in public health terms.  They contain sugars but nothing else of redeeming nutritional value, are strongly associated with diets that raise the risk of obesity and its consequences, and are heavily marketed as what you need to be happy.  The industry is fighting hard and on many fronts to maintain sales.  Advocates are keeping its lawyers and lobbyists busy.
All this was just in the last month.  Expect more to come.