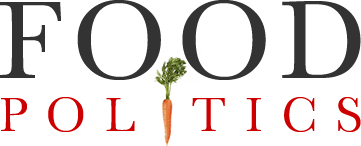 by Marion Nestle
A rare industry-negative study brings the score to 119/12
Short-term studies of DHA ( docosahexaenoic acid, a long-chain omega-3 fatty acid) have suggested that DHA supplements promote the visual acuity of infants born prematurely.  This study, for which supplement and formula companies donated products, and in which some of the investigators had connections to those and other companies with a vested interest in the results, could not find measurable benefits of DHA supplementation by the time children reached school age.
This is a rare example of a study supported by food companies with results that must have caused much disappointment.
How rare?  Since last March, I've unsystematically collected 119 industry-supported studies with results that favor the sponsor's interest (industry-positive) but have only run across or been sent 12 that do not.
Long-term effect of high-dose supplementation with DHA on visual function at school age in children born at 33 wk gestational age: results from a follow up of a randomized controlled trial. Carly S Molloy, Sacha Stokes, Maria Makrides, Carmel T Collins, Peter J Anderson, and Lex W Doyle.  Am J Clin Nutr 2016; 103:268-275 doi:10.3945/ajcn.115.114710.
Conclusion: Supplementing human milk with DHA at a dose of ~1% of total fatty acids given in the first months of life to very preterm infants does not appear to confer any long-term benefit for visual processing at school age.
Funding: Treatment and placebo capsules for the original trial were donated by Clover Corporation, and infant formula was donated by Mead Johnson Nutrition and Nutricia Australasia.
Authors' disclosures: CTC and MM have received nonfinancial support from Clover Corporation and Nestlé Nutrition for research outside that of the submitted work. MM serves on scientific advisory boards for Nestlé, Fonterra, and Nutricia. Associated honoraria for MM are paid to her institutions to support conference travel and continuing education for postgraduate students and early-career researchers. MM, through the Women's and Children's Health Research Institute, has a patent pending "Methods and compositions for promoting the neurological development of an infant." None of the other authors declared a conflict of interest.