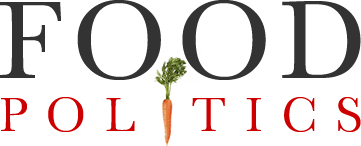 by Marion Nestle
Weekend reading: Three books about eating: 1. First Bite
You might think that eating is one of those things that comes naturally, but for the next three weeks I'm going to be posting books telling us how.  Here's the first:
Bee Wilson.  First Bite: How We Learn to Eat. Basic Books, 2015.
Bee Wilson speaks from experience.  She once was a picky eater bordering on having an eating disorder.  Simply eating when hungry and stopping when full is a challenge for many of us.  Wilson explores how food preferences are acquired or made and how culture and environment turn biological needs into obesity-promoting hazards.  Her advice boils down to aphorisms, for example:
No one is too busy to cook.
Eat soup.
Rethink what counts as a main course.
Regular exercise definitely helps.
If you want your children to eat better, don't tell them what to do: eat better yourself.