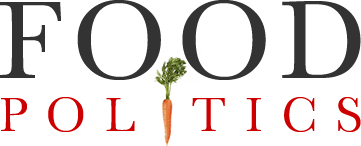 by Marion Nestle
A rare industry-funded study with unhappy results for the Honey Board funder
The USDA has just done a write up on a study it funded in collaboration with the National Honey Board:  Consumption of Honey, Sucrose, and High-Fructose Corn Syrup Produces Similar Metabolic Effects in Glucose-Tolerant and -Intolerant Individuals.
This was one of the 12 industry-negative studies I posted to my collection of 168 industry-funded studies from March 2015 to March 2016.
The USDA article explains:
Controversy exists over whether all sweeteners produce the same metabolic effects in consumers despite the sweeteners' chemical similarities. A study conducted by U.S. Department of Agriculture (USDA) researchers indicates that consuming lower amounts of added sugars is a more effective approach to health than finding a sugar that is more neutral in terms of its health effects…Volunteers [consuming honey, white cane sugar, or HFCS] did not show any differences in blood sugar levels based on the dietary sugar source. In addition, blood levels of triglyceride, an indicator of blood fat concentrations (a marker for heart disease risk), increased in response to all three sugars tested.
White cane sugar is 50% glucose and 50% fructose, linked together (but quickly separated in the body).  Honey and High Fructose Corn Syrup are glucose and fructose, already separated, but with slightly higher percentages of fructose.  Biochemically, they are not all that different.
So the results of this study, disappointing as they may have been to the Honey Board, were predictable on the basis of basic sugar biochemistry.