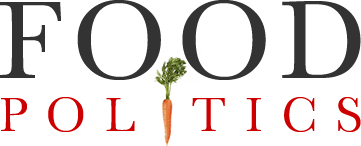 by Marion Nestle
Good news: U.S. Household food security improves!
The USDA has just released its annual summary of statistics on national food insecurity, with these encouraging results.
Both total and very low food security have declined since 2014 and are heading back to the lower levels observed in the early 2000s.
The USDA defines food insecurity as not having enough resources to provide food for family members.
The new data show:
Households considered food insecure = 12.7%
Households considered severely food insecure = 5%
Households with children who are food insecure = 7.8%
Food insecurity is higher in households headed by single parents, especially those who are Black or Hispanic
Food insecurity is higher in some states (e.g., Mississippi = 20.8%) than others (e.g., North Dakota = 8.5%)
Food-insecure households participating in federal food assistance programs = 59%
These figures are better than last year's, but still need improving.
The bottom line: federal food assistance programs do not do enough to alleviate food insecurity, even among households enrolled in them.