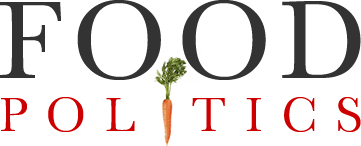 by Marion Nestle
Weekend reading: Sandor Katz's Wild Fermentation
Sandor Ellix Katz.  Wild Fermentation: The Flavor, Nutrition, and Craft of Live-Culture Foods.  Chelsea Green, 2016.
This is the updated and revised edition of Katz's wildly popular and influential book—a how to on the theory and practice of preparing, eating, and enjoying fermented foods.
Katz describes himself as a fermentation evangelist, and so he is.
By eating a variety of live fermented foods, you promote microbial diversity in your body.  The live bacteria in those ferments…help to digest food and assimilate nutrients, as well as stimulate immune responses.  There is no one strain that is uniquely beneficial; rather the greatest benefit of eating bacteria lies in biodiversity.
With the microbiome the hot new thing in biology, this book could not be better timed.
And besides.  Fermented foods are delicious.  Ginger champagne, anyone?