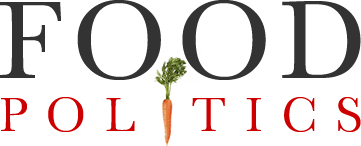 by Marion Nestle
Food Politics Alaska style: Supermarket prices
I visited the AC supermarket in Utqiagvik, the town formerly known as Barrow.
It could be anywhere USA, with anything you could possibly want, including fresh blueberries from Argentina.  How's that for food miles?
Remember: all of this, no exceptions, comes in by cargo plane.
The produce section was lovely, with remarkably fresh foods at equally remarkable prices.
Would you believe the green leaf lettuce is $3.50, the baby carrots $7.29, and the romaine $4.69?  New York prices on steroids.
How about white potatoes at $3.29, red ones at $2.79, and baking potatoes at $18.99 for 10 pounds.
Or the reason I was so concerned about the tossed out school lunch milk cartons: $7.11 on sale.
How about bread on sale for $5.98 a loaf?
Just to make me feel at home, here are the sugary drinks down one entire aisle.  The 12-packs were on sale for $10.98, which must not be enough to discourage sales.
Are soft drinks a problem in Utqiagvik/Barrow?
Yes, they are.
The prevalence of obesity and diabetes is low, but rising steadily, and the Indian Health Service dentists told me that they see plenty of little kids with rotted teeth from drinking sodas and sweet juices in baby bottles.
The nutrition transition is taking place in America too, and for the same reasons that obesity and diabetes are becoming problems in the developing world.