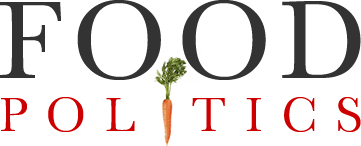 by Marion Nestle
Weekend reading: Chow Chop Suey
Anne Mendelson.  Chow Chop Suey: Food and the Chinese American Journey.  Columbia University Press, 2016.
When this book was sent to me for a blurb, my first thought was do we really need another book about Chinese food in America? As it turns out, we most definitely do.  I did the blurb, and happily:
Chow Chop Suey is an eye-opener, a book that will give everyone a deep appreciation of the exquisite skill required to produce authentic Chinese food and the sweep of history that brought Chinese cooking to America.  Anne Mendelson's prodigious research has given us a highly respectful, insightful, refreshing, wonderfully written, and utterly compelling account of the role and plight of Chinese restaurant workers in this country.  I learned something new on every page.
An excerpt to give the flavor, from a section explaining the problems with translating Chinese cooking to American cooks.  In discussing an early attempt by Mrs. Yuenren Chao and her daughter Rulan:
Apparently Professor Chao had found Rulan's translation too neatly compressed into proper usage and gone through it in a correctness-be-damned spirit, supplying back-formations with a more original take on Chinese nuances.  The result was sentences like "Roughly speaking, ch'ao [stir-frying] may be defined as a big-fire-shallow-fat-continual-stirring-quick-frying of cut-up material with wet seasoning."  Anyone who has ever seen the action in a Chinese kitchen will recognize this as an unerring slap shot.
If, like me, you don't think Chinese food is nearly as delicious as you remembered it from your childhood, you are right and this book explains why.