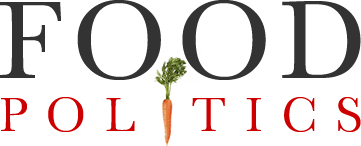 by Marion Nestle
FDA to hold hearing on the meaning of "healthy" (on food package labels)
I just received this invitation:
Save The Date
FDA invites our Constituent Update subscribers to Save the Date for the
FDA Public Meeting on the Use of the Term "Healthy" in the Labeling of Human Food
Thursday, March 9, 2017 (8:30 AM‐5:30 PM)
Hilton Washington DC/Rockville Hotel
 1750 Rockville Pike
Rockville, Maryland 20852
This refers to FDA's "public process to redefine the healthy" nutrient content claim for food labeling."
This involved opening its proposals up for public comment, extending the comment period until April 26 this year., and holding this public meeting "to facilitate further dialogue on this topic."
This all came about as a result of the KIND company's petition to FDA to advertise its nut-grain-and chocolate bars as "healthy," even though the nuts and chocolate have more fat than is allowed in the FDA's current definition.  The FDA agreed that KIND could use the term.
The irony is that this enormous effort applies to processed food products.  OK, some are more processed than others, but eating whole, relatively unprocessed foods is what's really healthy.
This is about how food companies can market products.  It is not about health.
FDA has produced these documents: